Noosa Coast Accommodation Search
For Cheap, Luxury or Discount Hotels around Noosa Coast
Welcome to our guide on the best accommodation in and around the region of Noosa Coast in Queensland, Australia. From luxury resorts to cozy guest houses, we've got you covered with our top picks of places to stay in this picturesque region.
1. Sofitel Noosa Pacific Resort
Located on Hastings Street, the Sofitel Noosa Pacific Resort is a luxurious retreat nestled in the heart of Noosa's cosmopolitan dining and shopping precinct. The resort features 176 spacious rooms and suites along with modern amenities such as a fitness center, spa, exclusive beach club access and a stunning lagoon-style pool.
2. RACV Noosa Resort
The RACV Noosa Resort is a five-star resort that offers a range of accommodation options to suit all travelers - from couples to families. Its beautiful surrounds and fabulous facilities such as a heated lagoon pool and a day spa make it an ideal place to unwind. It also provides proximity to the pristine beaches of Noosa and the region's bustling hinterland.
3. The Lookout Resort Noosa
The Lookout Resort Noosa is a boutique resort located just a short walk from the vibrant hub of Noosa. The resort features a range of luxurious self-contained apartments that are complete with fully equipped kitchens, spacious living rooms and private balconies. The Lookout Resort Noosa also offers guests exclusive access to a heated pool, spa and BBQ area set within tranquil tropical gardens.
4. The Boathouse Noosa
The Boathouse Noosa is a charming waterfront boutique hotel that offers beautiful views of the Noosa River along with its relaxing atmosphere. The hotel has a variety of rooms including attic suites, double rooms, and waterfront apartments. Visitors can experience peace and tranquility as they luxuriate in the hotel's waterfront spa and sauna.
5. Noosa Ripple Retreat
Noosa Ripple Retreat is a peaceful and intimate retreat set in a stunning, private bushland oasis close to Noosa. Its exquisite decor, 5-star services and extensive range of spa treatments make Noosa Ripple Retreat the ideal location for pampering and rejuvenation. Visitors can also take advantage of the retreat's private outdoor pool area and immerse themselves in the natural beauty that surrounds it.
These are just a few suggestions for some of the best accommodation in and around the region of Noosa Coast in Queensland, Australia. Book your stay today and discover all that this breathtaking destination has to offer.
This is the worlds leading discount accommodation cross search engine

save up to 80%


This is the same set of services most travel agents use, Free to bookmark and share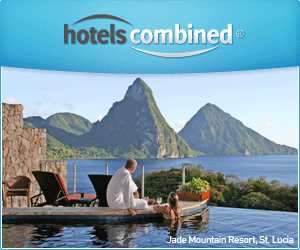 This is the site for Noosa Coast Queensland . Are you searching in the right Australian Region?
MOVE PORTAL